New issues of PJP published:
Three issues of PJP have been issues consecutively to remove the backlog. The PJP issues 14(2), 14(3), and 14(4) have been published online and on paper in record period of 45 days. The PJP publication has now caught the pace to publish on time. CLICK HERE to see the current issue of the PJP.
Please submit your good quality research work for publication in the Pakistan Journal of Physiology. Visit

http://www.pjp.pps.org.pk

for reading the Journal and submission of your article.
Pakistan Journal of Physiology has shifted to Online Journal System (OJS) as a requirement by the HEC and PMDC. The submission and tracking of articles is easy and the web pages are user friendly latest OJS 3.1 version. Please visit http://pjp.pps.org.pk and have a great new experience of medical publishing! Your feedback is a source of inspiration and helps in improving the system.
PPS-15:
The two-day 15th Biennial Conference of the Pakistan Physiological Society was held on 25, 26 February 2017 at Sahiwal Medical College, Sahiwal. More than 400 participants from all over Pakistan attend the conference. The delegates received a warm welcome by the Principal, Prof. Zafar H. Tanveer and his team.
About a hundred scientific papers were presented at the Conference. Twelve CME Hours were credited to the registered participants of the PPS-15.
OBITUARY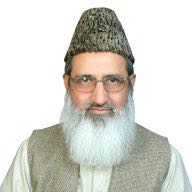 It is announced with heavy heart that Col. (R) Professor Tariq Mehmood Alam, a renowned physiologist and very active member of PPS has departed for his eternal home in Jannah on Friday, the 17th March 2017. The Janaza Prayers was offered in H-11 graveyard Islamabad at 5:45 PM. Inna Lillahe Wa Inna Ilaihe Raajeoon! May Allah bless the departed soul with a high place in Jannah, and give strength to the grieved family to bear this irreparable loss to the Family, the Society, and the System. Aameen! Summ Aameen!! The PPS shares the grief with the family of the deceased and express our sorrow on this great loss to all of us.